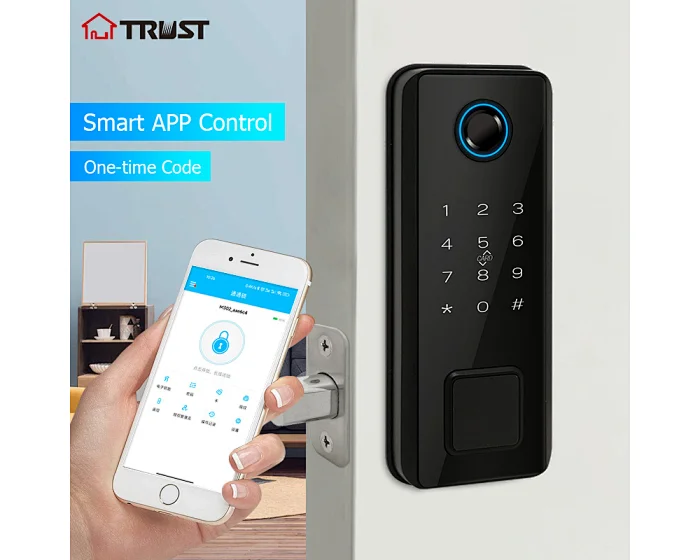 TRUST D02 Keyless Entry Deadbolt Lock with Biometric Fingerprint ,Electronic Keypad Door Lock,Front Door Locks,Security Smart Lock with Keypad Auto Lock APP Control for Home
TRUST D02 High Quality WiFi Digital Code IC Card Biometric Fingerprint Door Lock for Home
Features
1.    The fingerprint capacity is 50, the card capacity is 200,the password capacity is 300, the first two users are administrators. Please input password as the first administrator.
2.    Durable touching button.
3.    Suppo volume adjustment(Mute/Low/High)and low power alarm.
4.    Suppo「t6-8 passwords and 16 virtual passwords.
5.    Automatically open and lock door.
6 " ← ',:Return or Quit. "Lock":Confirm or Lock.